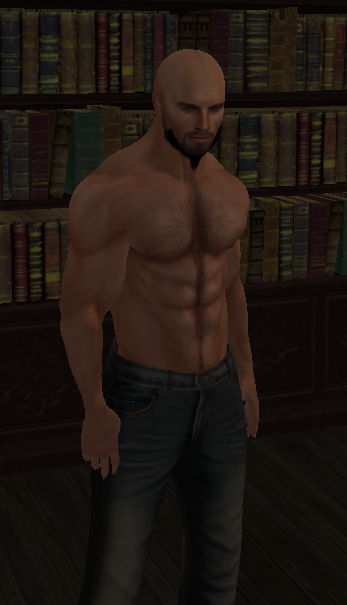 Person of Interest;
Description: Tall, bald with a beard. No tattoo's or scars. Seen in just a pair of jeans, no shoes. Caucasian in his late 20's early 30's. Sturdy build. May answer to the name of 'Big Grumpy'.
Suspected Probation Violation. Suspected Indecent Assault.
Suspect to be considered armed and dangerous.
Sightings should be reported to Deputy Angelis, or Kurt Reinhart of Kerberos Private Security for immediate questioning.
Do not approach suspect. Do not attempt to arrest.